Access Control Systems For Your Facility
Offering experienced installation of electronic access control technologies, commonly referred to as key fob systems, for businesses on Long Island and in the Tri State Area.
Our installed IP based access control systems are the "next level" in building and office access management technology, offering unparalleled flexibility, usability and reporting. Advances such as video surveillance system integration with real time photo comparison, active mapping, secure smartcards and biometric verification are all part of our suite of integrated access control and security solutions.

Access Control Solutions– Taking Control of Who Goes Where
Our IP based access control solutions allow security administrators to shift control of enrollment, identification, access control, time and attendance and emergency response from high maintenance panel hardware to flexible, easy-to-use software on the network. Doors in different cities, states or countries can be monitored from one central location over the company network. The issue of scalability is no longer a problem.
System Components
Electronic Door Locks
Cards, Badges and Keyfobs
Biometrics

Mag Locks and Door Strikes
Facility Lockdown Capability
Elevator Control
Guest Tracking and Control
New Installations or Expansion
Based in Suffolk County, Long Island, Digital Provisions installs and maintains access control systems produced by S2 Security, Axis, HID and Paxton Access. With their flexible configurations, we are able to provide near-limitless solutions to protect the integrity of your facility. We proudly serve the Long Island and Tri-State area.
Licensed and insured, factory trained and equipped with the best tools of our trade, we strive to forge lasting relationships with our clients managing their present access control and overall security needs, while anticipating future expansion when the time comes for their business to grow.
FREE Access Control Site Security Design
If you are a local business looking for experienced access control companies, to learn more about our access control technology and it's applications, please choose one of the links from the menu bar above, schedule complimentary site security design at your place of business, or call (631) 209-2600.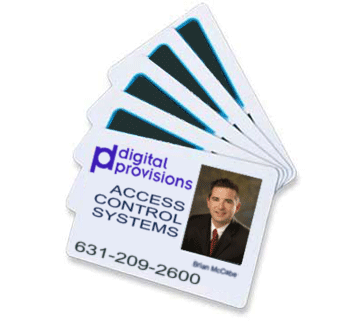 Have A Representative Contact You
or Call Us at 631-209-2600