We design and install Electronic Access Control (EAC) systems for commercial build outs in the NYC metro area. Digital Provisions provides top tier equipment and has project management systems in place that guarantee quality results. Having secured close to 1000 doors in the city alone, we specialize in key fob / card access systems for Mid-Market and Enterprise customers throughout New York City and the surrounding boroughs.
Call (631) 209-2600 to schedule a free site design or contact us online.
Our NYC Access Control Installation Services Include The following Types Of Systems: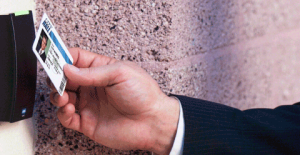 IP Based Access Control – Allows your system to integrate with other security systems, now and in the future.
Multi-Tenant Building – Solutions for buildings with shared common areas.
Office Space – Systems for only your space which do not have to interact with the building's access control system.
Multiple Location – Many locations across the city, the boroughs or even other states can share one centralized database which means one card per employee and one interface for everything.
Employee Badging – Use the keycard to double as an employee picture ID.
Turnstiles – Control traffic in your lobby.
Vandalism, theft, and even terrorism are a constant threat to commercial buildings in New York City. Based on Emporis(dot)com, a provider of building data and constructions worldwide, there are an existing 727,622 buildings in NYC. The numbers include different residential, commercial and recreational types of buildings [source: emporis(dot)com]
For most commercial businesses, the security of everyone in the workplace is of prime importance. The installation of access control systems is one efficient way to ensure the safety of employees and customers. In fact, the New York Police Department has recommended the use of access control devices to improve building security in general. The NYPD highly recommends the implementation of EAC systems that incorporate identity authentication which includes the use of access control cards, biometric devices, or badges that support multi-layered technology for employees and for non-employees, they recommend the use of temporary guest passes. This type of security system also helps limit the access to critical facilities where documents containing sensitive data are usually stored. (Source: http://on.nyc.gov/29Hp1xL/)
Digital Provisions installs IP-based access control solutions from S2 (www.s2sys.com). These allow security administrators to shift control of enrollment, identification, access control, time and attendance and emergency response from high maintenance panel hardware to flexible, easy-to-use software on the network.
Doors in different cities, states or countries can be monitored from one central location over the company network. The issue of scalability is no longer a problem.
Access Control System Components To Consider In Your Building
Key Fob Systems
Access Card Systems
Employee Badge Access
EAC Systems
Electronic Door Locks
Turnstiles
Vehicle Gates
Elevator Security
Mag Locks
Strikes
Crash Bars
We Work With All Commercial Building Types in NYC
Building a new location? Expanding an existing footprint? Looking to upgrade what you have? Whatever your needs, you're covered:
New Construction – We work with PM's, GC's etc. to get the complex security infrastructure in place on time, minimizing change orders and will include training for the client so you look good and they are happy.
Existing Locations – We will work with building management to make the process simple for you.
Upgrades – Upgrading your legacy access control system is easier than you may think.
Access Control Brands – Rest Assured, your access points are secure.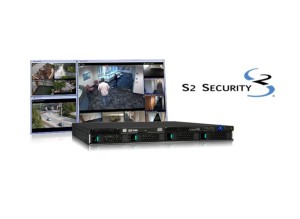 Digital Provisions installs top quality access control brands that you can count on, like S2 Security, Axis, HID and Paxton.  In fact, you're getting much more than reliable products that last—our people and our process make us unique too.
With Digital Provisions, controlling the access and flow of people on your property is in your hands.  Your needs – your specs – your concerns – they are all identified well before we design your access control system.  And behind every installation, there is a qualified team of access control service professionals with decades of experience.
FREE Access Control Site Security Design–Schedule A Site Visit Today
Enterprise level service. On-time installation. A simple process. Employee training. And a Clear Security Plan Upfront. That's what you get when you work with Digital Provisions. Contact us today online (fill out the form on this page) or call (631) 209-2600 to discuss your New York City security system.
We are the only access control installation company in the New York area offering a complimentary site security design at your place of business. 
Digital Provisions serves all 5 Boroughs of New York City, including Manhattan, the Bronx, Brooklyn, Queens and Staten Island. We work with commercial buildings, businesses, institutions, and organizations.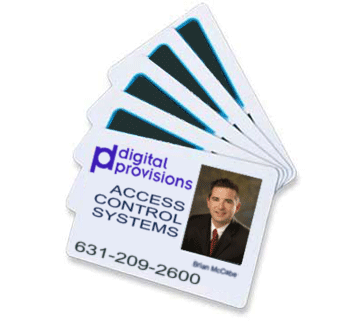 Have A Representative Contact You
or Call Us at 631-209-2600