Cellular and RF Site Surveying
We perform cellular and general RF site surveys for commercial properties and large homes and estates in Long Island New York and in the Northeast area of the United States. If you are interested having a cellular repeater or DAS (Distributed Antenna System) for cellular or any other radio service installed on your property, a properly conducted RF site survey is a must to determine both the availability of the donor signal and the expected propagation throughout the building or property of the reradiated signal.
Using advanced signal measuring equipment our RF systems specialist measures the signals available from your cellular phone provider at and around your property or facility. Measurements are taken from the roof and ground on the exterior and throughout the interior of the property. If the internal construction of the building presents a high degree of RF shielding temporary transmitters are placed inside to emulate a repeater system and gauge the penetration of an amplified signal throughout the facility.
Our measurements, observations and conclusions are combined with information regarding your carriers closest donor cellular sites, their compass direction and elevation delta to produce a detailed report. An analysis of this type is used to determine the viability of installing a cellular repeater system at your facility or property, and the grade of equipment that will be required. Typically these reports are required prior to putting a system out to bid, but are always a necessary component of a properly engineered repeater or DAS solution.
The Digital Provisions team has been performing RF radio surveys in the NY tri-state area for more than 10 years. We have the tools and the expertise to provide the detailed readings and reports that quaility engineered solutions demand.
Please feel free to call us or to use the contact form at the right so that we can discuss your specific situation, needs and goals.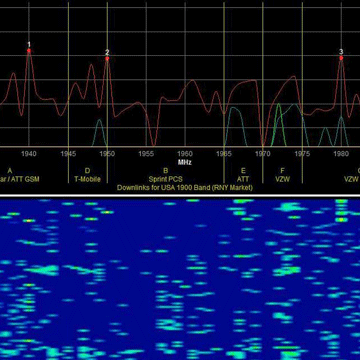 Have A Representative Contact You
or Call Us at 631-209-2600