Security Cameras & Video Surveillance for Car Dealerships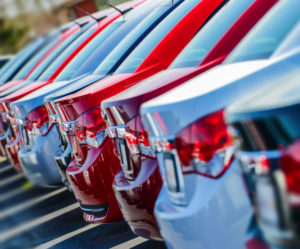 The risk of theft and vandalism occurring in car dealerships is high if there are no security camera systems in place. Auto dealerships have expensive and valuable inventory making them very attractive targets to criminals. Because of this, the installation of IP surveillance cameras becomes a necessity on any Long Island car lot.
Take Action – Keep Thieves Out of Your Dealership at Night
Digital Provisions specializes in proactive monitoring that integrates directly with your security systems, old or new, to effectively detect intruders within your lot. Almost any installed video surveillance system can be used by our central station operators to verify if the alarm signal they received requires action or not. We are vigorously watching to keep your assets secure. When a thief enters the lot they are immediately audio challenged over the loudspeakers, quickly letting them know they have been identified and that they should move on before police arrive.
Track Inventory – Know Where Your Cars Are
Most dealerships keep their inventory right outside in their parking lots. These cars are more susceptible to theft and vandalism, especially at night. The right placement of video surveillance cameras for your auto dealership will allow you to view your inventory, showroom, parts counter, and service areas in real time from behind your desk, at home or at work.
Deter Lawsuits
Having IP Security Cameras that are clear enough to capture what really happened should there be an accident on your lot involving a customer is essential. Video footage can be used as evidence to verify any concerns that may arise.
Monitor Staff and Customers
Review recorded video and audio to support your side when a customer makes a false claim of poor customer service or even vehicle damage that existed before they arrived at your dealership.
Make sure staff are following designated safety procedures and meeting safety standards set for your service areas. Document and build cases against insubordinate employees.
Auto dealers can also use IP cameras to see which cars receive the most attention from customers. The footage can be used to enhance the dealership's promotional strategies and identify what type of inventory draws the most attention, for example.
Document Customer Vehicles as They Enter
You can never be too careful when it comes to liabilities. Prevent customers from claiming damage by showing them the dent was there before your service technicians began working on the vehicle. Surveillance footage can be used to verify customer complaints.
Learn More About Your Customer Service Representatives & Sales Team
If needed, monitor the engagement level between staff and customers. Use what you learn to improve customer service and help settle disputes or complaints, should they arise.
Check in Anytime from Anywhere – Remote Security Camera Monitoring
IP security cameras can be accessed over the internet. Mobile device viewing on your Android or Apple device allows for quick and easy check-ins, setting your mind at ease 24/7, no matter where you are at the time.
Car Dealership Security Cameras Placement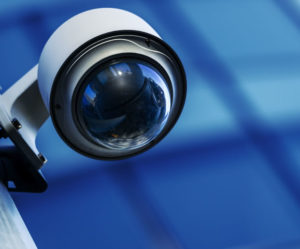 It is important to consider the placement of security cameras in car dealerships to maximize the benefits of security systems. Consider the following when installing cameras:
– Previous incidents of stolen cars or parts and where it happened.
– Assess the efficiency of existing security systems. Identify the security features that need to be improved or changed.
– Vulnerable areas – where theft or vandalism can likely take place.
– Identify areas where criminals can be easily identified.
– Place cameras in a way that it will act as a deterrence to thieves.
– Security cameras to be installed outside should be weatherproof.
– Security cameras should be placed near all entrance ways into the building and premises
– Remember that perimeter protection is an excellent option to make your security program that much more robust.
Digital Provisions believes that protecting your investment means keeping an eye on all aspects of your operation—doing so will help protect profits, keep customers happier and improve your business' overall performance.
Schedule A Free Site Security Design
For owners and managers of auto dealership, stop theft and vandalism through professionally installed IP security camera systems.
Contact us today at (631) 209-2600 to set up a meeting with our Auto Dealer specialist who will visit your dealership and provide you with a FREE Site Security Design that will show you exactly how these security systems can benefit you.
Schedule A Free Site Security Design
or Call Us at 631-209-2600