IP Security Camera Systems for Manufacturing Companies and Factory Sites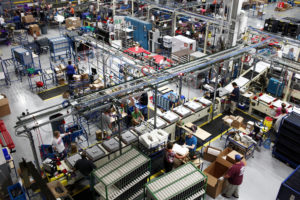 Security camera systems provide a number of security benefits to manufacturing companies. An integrated system of security cameras can help protect employees, property, and materials while helping manufacturers remain competitive in the industry they serve.
Digital Provisions has experience in designing and installing security systems into many manufacturing facilities on Long Island. Aircraft Manufacturing, Wholesale Bread, Tissue Paper, Plastic Molds, Medical Equipment and everything in between.
Our manufacturing clients have come to depend on us for their security needs, entrusting us with their cameras, access control and other security-related technology.
Workplace Safety First
Security cameras allow managers to document safety compliance during operations. IP security cameras allow operations managers to monitor automated processes to ensure product quality while protecting machinery operators from harm.
Access Control systems prevent unauthorized individuals from entering areas of the plant where they should not be. This is done without the hassle of keys and also provides a log of who entered what door when.
Prevent Theft
The presence of surveillance cameras in factories can significantly reduce employee theft. IP Video Surveillance Cameras are an excellent deterrent to employees taking product.
Improve Efficiency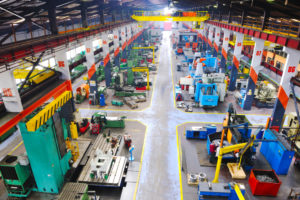 Maintaining a productive and safe work environment is crucial to the success of any manufacturing business. Monitoring important day-to-day business operations with the use of surveillance cameras can help managers point out issues that delay the production process and make sure that everything runs smoothly. However, you can't be everywhere monitoring everything, or can you? Using your cameras and access control to reconstruct daily operations, you will be able to see patterns like never before.
With an integrated security system, you will be able to boost overall productivity and achieve long-term success.
FREE Site Security Design
Digital Provisions has been designing and installing IP Security Camera Systems for manufacturing companies and factories on Long Island for over 16 years.
Contact us today at (631) 209-2600 to arrange for a manufacturing security specialist to visit your building and provide you with a FREE Site Security Design.
Digital Provisions is an Authorized Partner of Axis Communications, Milestone Systems, S2 Security, Sony, Bosch, HySecurity and many other leading security technology manufacturers.
Make us a part of your commercial project. Call us today!
Free Site Security Design
or Call Us at 631-209-2600