Trouble With Your Existing Security Camera System?
Did your security camera system stop working? Consider letting our skilled technicians take a look at your surveillance system. You may be able to avoid investing in a new system. At Digital Provisions, we service and maintain a variety of DVR Based CCTV, as well as all other surveillance and video camera security systems on Long Island in Suffolk County and Nassau County New York. We offer same or next day service to almost every Long Island township including those on the North Fork and all of the Hamptons.
If your CCTV security camera system is malfunctioning or has failed, we can repair it by replacing only the failed components, like replacing a bad power supply, thereby saving you money. Many times, repairing a surveillance system that has been used for fewer than 10 years will cost you less than buying a new one.
While most companies shun the thought of repairing someone else's work, the Digital Provisions team welcomes the opportunity to show new clients how we perform.
Here are some of the common security camera system issues that we repair:
-DVR not turning on
-Image not displaying or blur image at night
-Blank screens / bright spots on the monitor
-Video delay
-Software errors
-Remote view errors
-DVR not recording and capture card not found errors
-Motion detection or facial recognition not working
-Limited surveillance area due to incorrect camera placements
-Night vision not working properly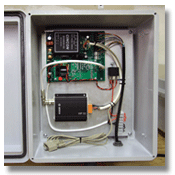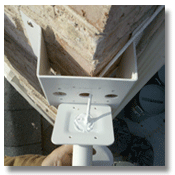 Our experienced and factory-trained field technicians are equipped with the latest and best tools of our trade. Our 34-foot bucket truck means nothing is out of reach and allows us to safely and efficiently service remote mounted equipment. Our trained and licensed technicians have years of experience and will work diligently to diagnose and fix system issues. Whether it is a malfunctioning security camera, faulty connections, or bad power supply, Digital Provisions will make the necessary repairs. And if the system is irreparable, we offer high-quality and cost-effective security cameras and equipment that will fit your business or home security needs.
Whatever problem you are experiencing, consider having your security system checked first by professional technicians to see if a repair is possible. Digital Provisions services several major brands including Bosch, Axis, Sony, Avigilon, IQInvision, Honeywell, Cisco, Digital Watchdog, Speco, and more.
Additionally, we offer maintenance agreements that will keep your security camera system up and running at peak efficiency.
Contact Digital Provisions. Help Is On The Way.
Have an immediate need or an ongoing issue you need resolved? Allow us to show you why Digital Provisions is the right choice in securing your business and your peace of mind. Without a functioning surveillance system, your business becomes vulnerable, and so when your security system is down, we know there is no time to waste to get it back up and running.
If you are looking for a licensed and insured company to repair or maintain your video surveillance system call us at 631-209-2600. Or, if you need more storage space or more security cameras, contact us today to learn about how we can help you save money by upgrading your current system.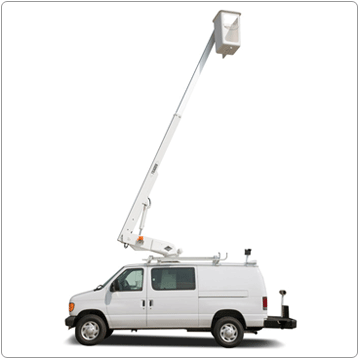 Have A Representative Contact You
or Call Us at 631-209-2600